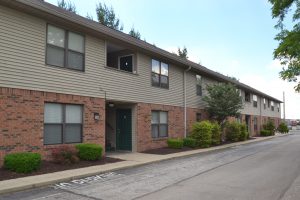 Your application should be submitted along with a $35.oo application fee per person on the application. We prefer this fee to be in the form of a personal check or money order.  The application fee is non-refundable.  Applications will not be processed until we have received the application fee.  The process may take up to 24 hours.
Applicants must have a verifiable source of gross monthly income equal to 3 times the monthly rent.
If approved, you may submit the deposit to secure the property (payable by personal check or money order). Until your deposit is made the property is not secured and will continue to be shown to potential tenants. If you decide not to secure the property, the deposit will be forfeited.
Age: Applicant must be of legal age, 18 years or older.
Financial Responsibility: Monthly gross income must be 3 times the monthly rent.
Utilities: Tenants are responsible for all utilities and utilities must be put in tenant's name prior to move in.
Credit History: Credit history will be verified.
Rental History: Past rent history must be verifiable; prefer 1 year of good rental history.
Employment: Employment and income resources must be verifiable.
Pets:  If pets are approved by the owner for a property, a non-refundable pet deposit of $300 per pet is required, and in some incidents, the rent could include a monthly pet fee.
Vehicles: All vehicles on the property must have valid plates and be operable.
Deposit: Amount of the security deposit is usually equal to the monthly rent.
Key Deposit: A key deposit of $35 is collected at the time of the lease signing.  This fee is returned to you at the end of the lease term when the keys are returned to us.
Occupants: All adults 18 and over are required to complete an application and be listed on the lease.